Today i had to write something that i did when i was younger that was naughty or nice.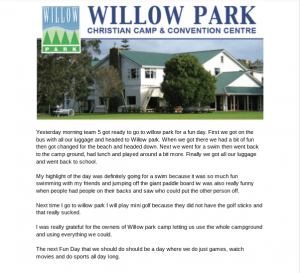 Yesterday the whole of team 5 five went to Willow Park Camp to have a fun day.
It was really fun because there was so much stuff to do like playing sports and playing with basketballs netballs and volleyballs it was such a great experience and I'm So looking forward to going there in july.